In years gone by, families would gather around the television set to watch their favourite programmes together, but those days have been and gone.
The rise of on-demand services, such as BBC iPlayer and 4oD, have put an end to the need for everybody to watch shows at the same time. This has had an obvious impact on all ages but the younger generation have perhaps embraced and adapted to these significant changes quicker than most.
According to stats taken from Nielsen's "Total Audience Report", the average 18-24 year old American watched 14 hours and 21 minutes of traditional television during Q3 in 2016. This may seem like a high figure but that total actually represents a decline of approximately 1 hour and 9 minutes per week. In the United Kingdom, there's also been a substantial shift in the mechanics of young people watching television; the average youngster watches 2.1 hours of TV a day compared to the previous median of three back in 2000.
But are ALL types of television on the decline? You could argue that live television shows are fighting back. The X Factor has been clever in it's approach in recent years, incorporating social media channels to vote and show support for your favourite contestants. In 2014, Twitter revealed that The X Factor was the most tweeted about television programme of the year with 9.4 million tweets relating directly to the popular music show – way clear of second placed Celebrity Big Brother.
Managing to link social media with live television isn't exactly ground-breaking stuff but it will help to appeal to the younger generation. Some shows even allow you to "play along at home", whether that is by offering a score out of 10 for a performance or by voting on a particular act. According to Twitter's very own study, shows receiving a lot of coverage on its own social media channel received boosted ratings for the live broadcast; sometimes by up to 11%.
As a young person, I often find myself scrolling through the countless television channels in a desperate bid to find something fun and enjoyable to watch. While there are some shows that always entertain no matter how often you watch them, live programmes are by far and away my favourite. Take sport events for example, it is difficult to comprehend how people can sit and watch a match at a later point – live sport is still very prominent with younger viewers.
Dual screen angles, companion apps and the capability to tweak the viewing experience via the red button is not only handy but has revolutionised the "live" experience for sports programming. Sky and BT have both worked hard to offer different options for sport fans, including but not limited to a specific player camera or commentary from a former professional referee. In addition, live in-play betting is also included and the potential for corporations to purchase adverts during the half-time break and just before the match are also helping to keep younger viewers entertained and focused on what they are watching.
Television may have struggled in recent times but it will always find a way to recover and live events are certainly helping to bolster a revival. The "death of the television" myth has been quashed time and time again and live entertainment shows, reality TV programmes and sport are vital to prolonging television's standpoint with young people. Working hand in hand with social media companies, there's no reason why live TV cannot flourish even more in what is a very exciting technological era for all.
Guest Blog by:
Alex McMahon
Independent writer, working in the field of broadcast, media & technology.
Summary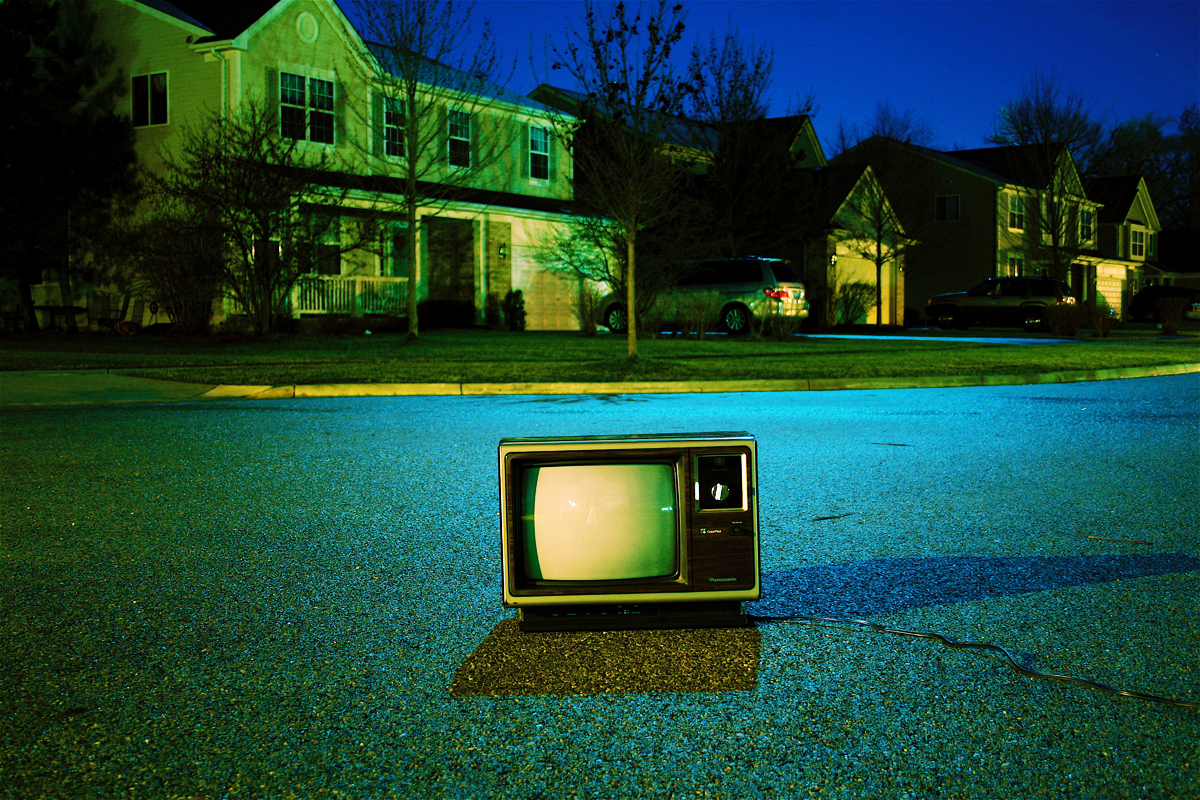 Article Name
Young People Are Watching Less TV But Live Events Are As Popular As Ever
Description
In this post we analyse some of the stand out figures from the recent Nielsen's Total Audience Report and ask the question is television really in decline?
Author
Publisher Name
Publisher Logo